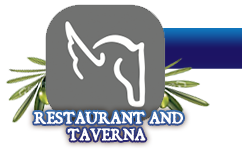 130 South Halsted St,
Chicago, IL60661

Phone: 312-226-3377
Fax: 312-226-4972

Click here for directions

Throughout the year, Pegasus features a variety of special offers, events, live music, and holiday promotions and menus. We update our information regularly, so be sure to check back often for the latest info on our upcoming events, special menus and offers.
Plan your next birthday, anniversary, company outing, or holiday dinner at our restaurant for an exceptional Mediterranean dining experience.

CUSTOMER CELEBRATION DAYS - starts Saturday November 4, 2017
EXPIRES 11/22/2017
To celebrate our 27th anniversary, we are offering our most popular dishes (saganaki, Gyros Plate, Kalamarakia, Souvlaki and Chicken Kabob, Kota Fournou, and many more) at crazy-reduced prices!!!
Come visit us with your family and friends and enjoy!!!!
From: 11/04/2017
To: 11/22/2017
For our 27th Anniversary - we celebrate YOU.  We are offering our most popular items at crazy-reduced prices (some from back in the day...)
Check out the menus below
From: 02/14/2017
To: 02/14/2017
Experience Greek hospitality  at its finest this Valentines Day - we are offering TWO different 4 course, prix-fixed dinner packages, including a glass of wine, for $32.95 per person.  Our full menu is also available. Complimentary valet parking.  NOW THAT IS WHAT I CALL LOVE!