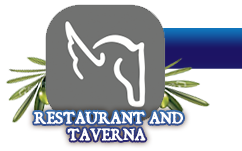 Chicago Sun-Times
Selected by
Chicago Sun-Times
Dining Critic Pat Bruno as one of the Top 10 Restaurants in Chicago.
wherethelocalseat.com
Best Greek Restaurant - Chicago 2010
Chicago Magazine - December 2013
Pegasus Restaurant & Taverna named one of the top 25 restaurants to take your family for dinner in Chicago!
Open Table diner -6/14/11
FOUR STARS:
Pegasus has the best Greek food in the Chicago area. Their calamari is the best I've had anywhere. The drink prices are reasonable too, and I can see myself spending some time on their roofdeck this summer. It's a great city view and a nice atmosphere. I've been to several of the other Greek restaurants in the area and none measure up!
Erin Ebeler
Ceasar—THANK YOU to you and your entire staff for hosting a fabulous event. The food was wonderful, and your staff could not have been nicer. I heard so many positive comments last night as well as this morning at our conference. Even people that didn't come told me that they heard they had missed a good time.
Thanks again,
Erin
Open Table
Diner's Choice award 2014, 2015
Zagat, 2002:
"A cut above the competition..." "a star..." Rating 20/20 food, service and decor
Danielle W.
It has been more than six years since my last trip to Chicago and my mouth still waters when I think about the lunch I enjoyed at your restaurant. Next time I come to Chicago, it will be my first stop!
Yelp.com - customer review from January 2010 (Patricia C., Chicago, IL)
Big sunny windows, original wall murals and moonlit rooftop garden.  What to eat?  The winged horse is your place for lamb with artichokes piping hot with all of the sides.  From the start, Stefanos knows how to treat you well...Next they had with the starter basket of whole grain breads from Artopolis.  After a nice cold carafe or two of rose to accompany the tomato, cucumber, feta, olive salad...grilled calamari plus a nice flaming saganaki, you cannot go wrong with any of the chicken, lamb, seafood or vegetarian entrees...Lunch and dinner are equally EXCELLENT.  If you have newbies along, they will love the warm bread, greek salad, hot egg-lemon soup and chicken kabob.
Thomas Kegel
I have been coming here for 20 years. From birthdays to weddings. I even took my wife here for our first date over 12 years ago. Now I have to fly 1000 miles to dine here but it is worth every penny.
Denise Weir
I can't imagine celebrating Mother's Day without celebrating at Pegasus.
I've been coming here since my children were small and, now, I'm returning with my grandchildren! The food is wonderful and the staff is attentive. I've never had a bad meal at this establishment! Thank you for always maintaining a top-shelf restaurant!
Yelp.com - customer review from January 2010 (Aaron C., Chicago, IL)
The service here was awesome.  I never saw the bottom of my wine glass.  The food was even better.  I sampled a large variety of appetizers and main dishes - sharing with many other people at my table.  I receommend Saganake, Spanakopitakia and Dolmades for appetizers...I have never had better.  For main dishes, you can't go wrong with their fresh seafood or delicious lamb dishes, and if you like bread...you're in luck.  If you like authentic Greek, with impeccable service, and a rofftop to die for...head to Pegasus!
Customer testimonial from January 30, 2010 (D. Drosos-Peckler)
My first visit to Pegasus on 1/30/2010 will NOT be my last.  I was very pleased with food, the atmosphere and the service.  Thank you.  See you soon!!
Yelp.com - customer review from December 2009 (Kathleen O., Chicago, IL)
There was not a wait to get in at 12:30pm - which made me a little nervous, but quickly got over it with the great service and food.  The lunch menu, including specials, was great.  I had the Avgolemono soup and Mousakas.  Fantastic.  My sister had the tzatziki and the Salahi - which is pan seared Skate fish.  Everything was terrific!  Great service and complimentary valet - even at lunchtime
In the Spotlight 2008
Pegasus Review Highlights
- "We couldn't have been more pleased with the food, service and atmosphere at Pegasus." "The food was flavorful and tasty with a good mix of spices. It was a very enjoyable dining experience." "Great starters, great seafood; efficient, friendly service." "Wonderful and friendly place." "We will come back to this restaurant and recommend it to anyone visiting Chicago." In the Spotlight.com 2008
Corrine L.
I ate here 5 years ago and have never forgotten my experience there! I crave your food! I look forward to the day I am back in Chicago so that I can feast again! Keep the wine flowing!
daniela courcelle
It's a pleasure to go to a restaurant where you are immediately greeted and welcomed by such a charismatic host as Stefanos. It makes you feel right at home and makes you want to come back again and again! The service is very professional and clearly directed towards attention to detail. The food is tasty and the ambiance takes you on vacation, especially on the rooftop!
Pam Harstad
There is nowhere I'd rather be, especially in the summer, than the veranda. First of al the food is great and also the service. But the veranda, and how Stephano helps run it is amazing. He is personable, loves his job, and does it well. Also, those who serve behind the bar are special. We get great service, and they treat us as if we are family. They really are appreciated. Can't wait to come yet again next month.
Carol Miller
dined there last night with my son and grandson. FANTASTIC. Food was delicious (all three of us agreed) and service was amazing. I think our waiter was George. Will definitely go back.
Priscilla Nagreen
Went to Pegasus last night and we were treated like royalty. The wait staff made it so much fun. The food and drinks were great!!
metromix.com
"This reasonably priced restaurant features pasta and fresh fish and does not skimp on atmosphere....the front of Pegasus is all windows, which open onto the sidewalk during nice weather. During the summer...the rather extensive wine list includes Mediterranean and American selections."
CitySearch.com
Head upstairs to the patio if the weather cooperates. You'll have a hard time deciding among the multitude of mezedakia (Greek appetizers)--the roof-top "meze menu" contains upwards of 30 unique items. For a more traditional--and less windy--meal, try the dining room..." Average Reader Review - 3 Stars
Tell us your opinion: